Prestige properties are safe investments provided that you are supported by a real estate agency specialising in this section of the market.
When it comes to luxury properties, it is imperative that the selection proposed is in line with specific criteria including exclusivity. A large number of factors must be taken into account before entrusting your project to a given agency.
The real estate sector
The majority of economic centres have been frozen since the beginning of the health crisis. For its part, the High Council for Financial Stability (HCSF) has decided to tighten up the conditions for granting property loans in order to make credit more secure. The recommendations issued in January 2021 will become the new standards from January 2022.
Logically, the ardour of investors should be cooled by this context which seems unattractive. Against all expectations, the French property market remains healthy and is even tending towards an increase in sales.
According to the statistics, the volume of old properties sold in a year reached a record of 1.155 million at the end of June 2021 before climbing to 1.208 million transactions recorded at the end of August 2021. This is an all-time high and translates into an overall annual increase of 23%.
In the new-build sector, the issue of building permits fell by more than 15% between the first quarters of 2020 and 2021. However, new housing starts rose by 12.1% in the first quarter of 2021 and by more than 45% in the second quarter, with the statistics still being based on a year.
The situation remains beneficial to the property market insofar as the resulting tension allows sellers to raise their prices. Indeed, as demand is stronger than supply, buyers have very little room for negotiation if they wish to go ahead with their purchase project. In addition, the shortage of properties encourages buyers to make up their minds quickly, with around a third of them fearing that the stocks of available properties will dry up.
Luxury real estate
Before the crisis, luxury real estate was already attracting 30% of French people who wanted to make a profitable investment. Web portals specialising in prestige properties have noted that interest has increased considerably since then. While 38% of French people thought it was the right time to buy a luxury property in June 2020, 64% shared this opinion in May 2021.
The decline, or even absence, of foreign buyers does not therefore affect the high-end market any more than that, as the success on a national scale continues to grow. In 2020, a luxury property offered for sale took around 136 days to find a buyer. In 2021, the time taken is reduced to an average of 110 days, confirming the increased attractiveness of luxury property.
As far as the most sought-after geographical sectors are concerned, the Ile-de-France remains in the race. However, buyers are more attracted to coastal regions such as PACA (Provence-Alpes-Côte-d'Azur) and Brittany, not forgetting AURA (Auvergne-Rhône-Alpes) and New Aquitaine.
At the same time, the typology of luxury properties is evolving to satisfy buyers whose profiles are multiplying. For 38% of investors, top-of-the-range properties offer them the possibility of a change of life. 66% of searches are for a main residence. While large properties are still very popular (42%), small and medium-sized properties are also emerging, with flats accounting for 27% of buyers' interest. In addition, 20% of buyers are looking for manor houses and/or castles.
Discover the city of Nice
The capital of the Côte d'Azur is one of those geographical areas whose attractiveness is far from waning. This is because Nice is strongly representative of prestige, which is reflected in the abundance of exclusive properties available there.
The city and its points of interest
Nice has a multitude of facets that contribute to its gentle lifestyle but also to its dynamism.
The Colline du Château is undoubtedly one of the city's jewels. It offers a striking contrast between the majesty of the mountain and the sea and the city which stretches out in all its splendour in the middle of the scenery. There are many opportunities for walks, inviting tourists and residents to take a refreshing break.
The narrow streets of Vieux-Nice are also promising. The charm of the ochre facades and the unique atmosphere of the Cours Saleya, which owes its liveliness to the traditional market that takes place there from Tuesday to Sunday, will win you over.
The Promenade du Paillon, which begins at Place Garibaldi, is a delight for nature lovers. As you stroll along the paths, you will discover rare plant species, a water mirror, picnic areas, outdoor games… Living near such a place will give you the impression of being on holiday all year round.
Nice is also a mosaic of beaches that invite you to enjoy the Big Blue in complete freedom. The public beaches of Lenval, Le Voilier and Carras are as beautiful as the private beaches such as Miami Beach and Cocoon Beach Club. In addition to the prospect of lazing around under the sun, the coast offers a wide range of water sports, from sailing to diving, flyboarding to windsurfing and more.
The historical and cultural appeal of the city is not to be forgotten, with its many museums and buildings of impressive architecture. The Masséna museum, the Bellet castle, the Lascaris palace and the archaeological crypt offer a good overview of Nice's heritage.
Luxury real estate in Nice: districts to buy in
The choice of neighbourhood is crucial, as the environment must also be prestigious. In a city as eclectic as Nice, certain areas are more suited to this quest for prestige.
Mont Boron is the luxury district par excellence. Overlooking the bays of Les Anges and Villefranche, it also benefits from the proximity of a vast forest area. Residents appreciate this natural setting, which is bathed in an intimate atmosphere and is only a 10-minute drive from the city centre.
The Promenade des Anglais which runs along the Baie des Anges offers spectacular views. Close enough to the centre of Nice, the area appeals to romantic souls and sea lovers, not to mention history buffs.
Cimiez stands on the hill of the same name. This elevated position guarantees unobstructed views and excellent exposure to the sun. This area is particularly appreciated by families who can settle in a peaceful environment while remaining close to amenities and prestigious schools.
Port Lympia is another great area to invest in luxury real estate in Nice. This district, which houses the port, is close to both the old town of Nice and the Promenade des Anglais. Its geographical position makes it a dynamic sector that is constantly improving, ideal for investors who wish to live in a trendy and upmarket area.
Luxury real estate Nice : look for a real estate agency on the internet
The web offers the advantage of simplicity. You just need to launch a search specifying the geographical area you are interested in to be able to access the sites of the best agencies specialising in prestige real estate. Pay attention to the services offered, as the real estate offer should be exclusively upmarket. See the types of property available in Nice and consult the descriptions.
Also look at the price range. It is true that luxury real estate represents a more substantial budget than classic properties. However, the prices must be justified. This means that the properties must have certain special features: refined architecture, first-class materials, facilities such as swimming pools, parks with trees, tennis courts, etc.
It is also essential that prices remain consistent with market trends at the time you plan to invest. HaussmannRealEstate is an agency specialising in luxury real estate in Nice: we can only recommend it highly.
Luxury real estate Nice : look at the customer reviews
The reviews are based on personal evaluation criteria and some clients are much more demanding than others. A luxury real estate agency that receives mostly positive feedback deserves to be taken seriously.
When looking at reviews, focus on those that provide details, specific reasons why clients are satisfied and/or elements that may have disappointed previous buyers.
Nice luxury real estate: beware of the e-reputation
This is a reliability criterion to which you must be vigilant. To do this, extend your research beyond what is published on the agency's website. Also visit the platforms dedicated to verified reviews, consult press articles that may mention the agency you are interested in… The more glowing the words, the more the agency deserves your attention.
Luxury real estate Nice : consult your network
Your network of acquaintances could help you find a good real estate agency in Nice. Be careful, you must specify that you are only interested in prestigious properties. To this end, you will have to ask people whose search criteria are (or have been) more or less the same as yours. Your friends, family members, colleagues and business partners are all potential sources of information.
Always take the time to cross-check the information and, above all, do not forget to ask for some arguments to get an idea of the skills of the suggested agencies. Complete your research by visiting the websites of the luxury real estate agencies and by consulting the opinions about them.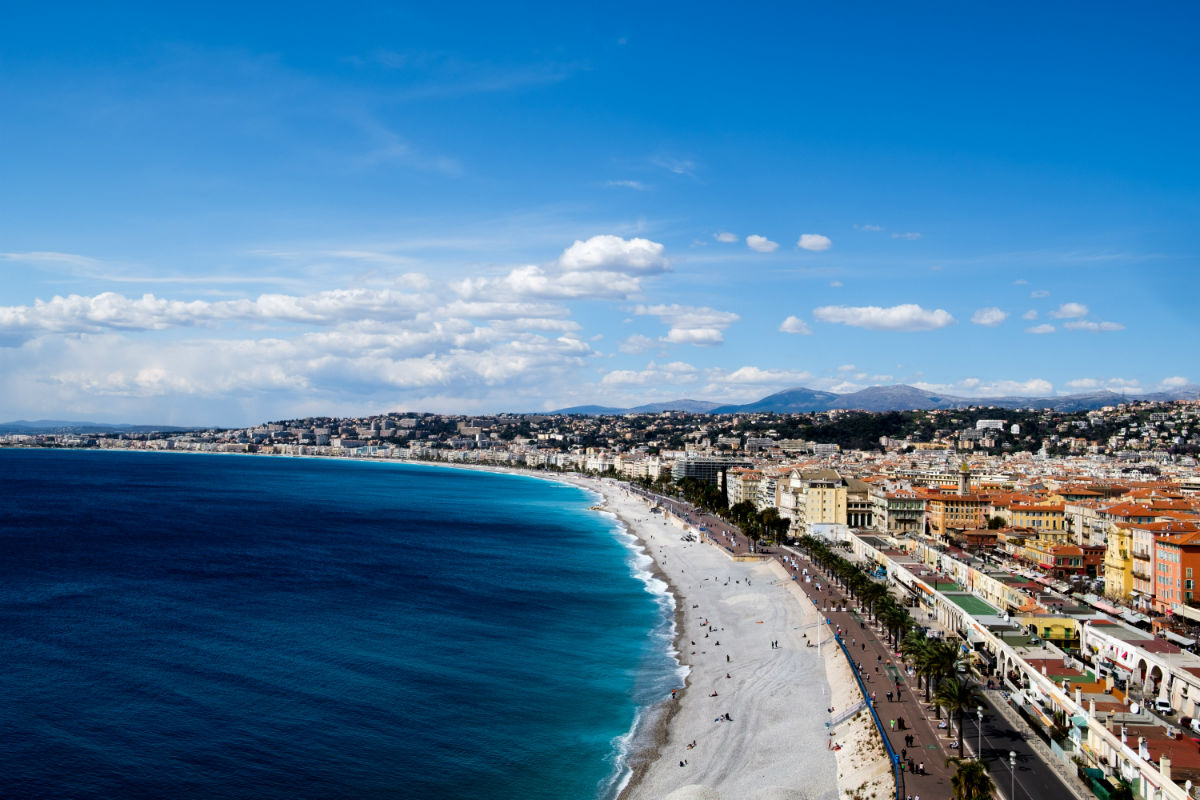 Luxury real estate Nice : word of mouth
This is a very old system of prospecting but it still works perfectly. If you don't know someone personally who can help you, don't hesitate to widen the scope of your search by using word of mouth.
If the name of an agency comes up several times, it means that it has made a good impression on its clients who have not hesitated to recommend it to others. Of course, you must form your own opinion before making a decision.
Luxury real estate Nice: the first appointment
You have no doubt drawn up a list of criteria for your future luxury property purchase. Make a careful note of them and present them to the agency during your first appointment: district or type of environment, architecture, decorative style, type of property, living area, outdoor facilities, orientation, number of rooms, etc.
A real estate agency specialising in the top end of the market will be able to analyse and exploit all this data in order to offer you an initial selection. The relevance of the proposals will help you to assess the team's ability to listen and its strength of proposal.
Luxury real estate Nice : trust your instinct
If you feel that a relationship of trust has been established from the moment you make contact, this is a good sign. If, on the other hand, you don't feel comfortable, move on and continue your search. The luxury real estate agency must be able to give you tailor-made advice so as to direct you towards prestigious properties that match your desires (whether it is a flat or a house), without ever imposing properties on you for which they simply want to find a buyer as soon as possible.
By referring to these criteria, you will certainly find a real estate agency in Nice that dedicates its know-how to the sale of luxury properties.